Dominik Amian und sein Team eröffneten im Sommer 2022 ein visionäres Zentrum für Luxus-Limousinen und Supersportwagen. Sein Unternehmen wurde bereits 2015 von GT Spirit zum exklusivsten Showroom seiner Branche in ganz Europa gewählt. Durch die langjährige Expertise des Gründers im Bereich Luxury Car Brand Management entstand eine neuartige und unkonventionelle Plattform für den Vertrieb von automobilen Wertanlagen.
Successful cooperations with brand partners
Working in collaboration with well-known brand partners, Amian Collection Cars has a rotating stock of exceptional special edition models, advises on tuning and maintenance and takes care of registration and re-registration for your vehicles.
Limited edition: Investment in emotional values
Automobile value investments protect capital in the long term and generate higher returns than cash value investments in times of low interest rates. Financial experts recommend diversifying value investments and also investing in physical values that are only available in limited editions. Luxury vehicles such as a Bugatti "One of One", a rare Lamborghini or a Ferrari with special equipment show a positive performance over longer periods of time and are considered a safe investment. The demand for vehicles that retain their value as emotional possessions that can be moved at any time remains constant. The management of Amian Collection Cars maintains personal contacts with private collectors all over the world and is thus able to track down rare models. For a limited collector's item from well-known luxury car manufacturers, the owner can usually achieve a higher sales price after a few years. Classic cars that have been well restored before handover are highly traded. Amian Collection Cars will be happy to advise you on the restoration of your collector's item in the company's own workshop.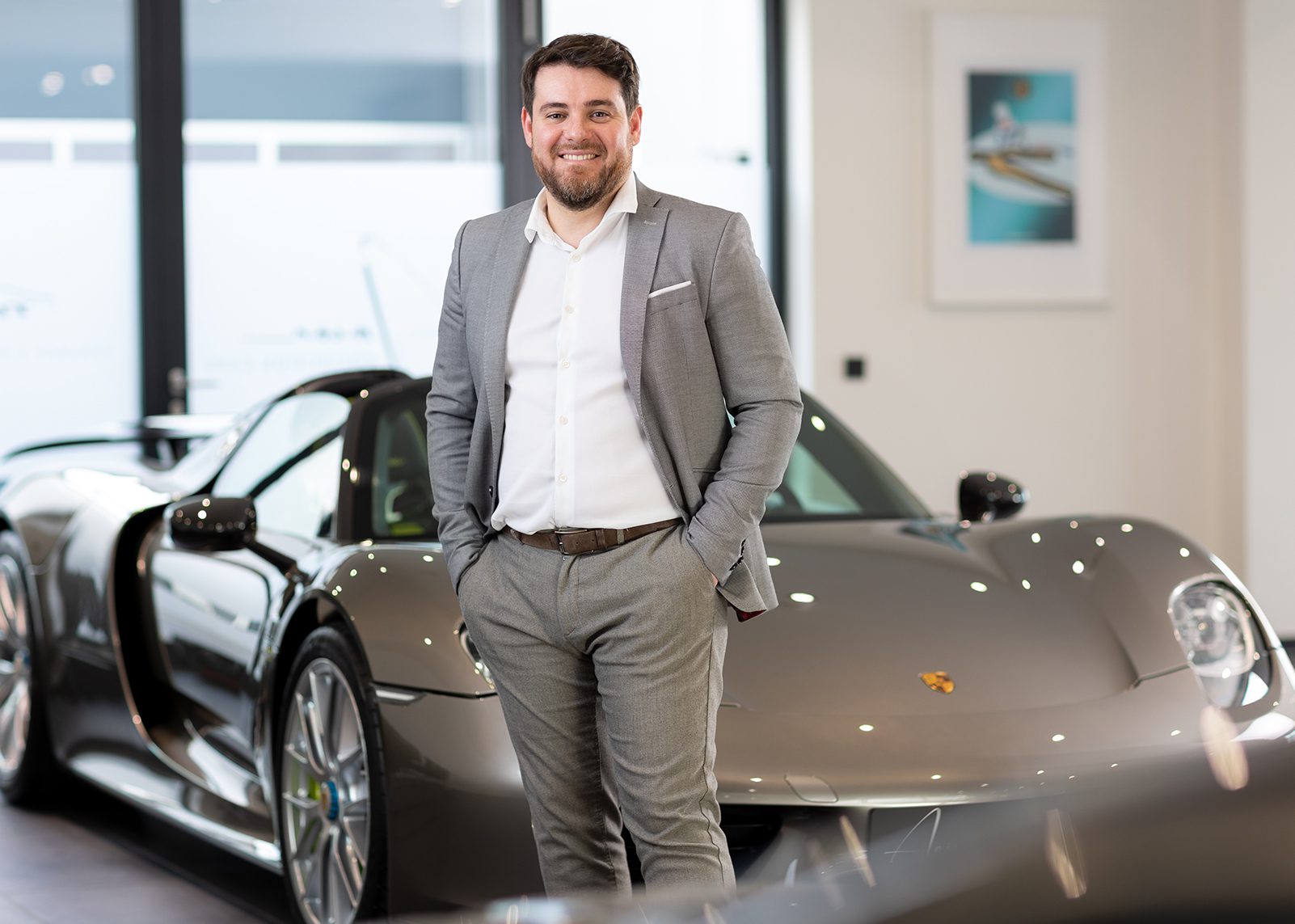 Viewings by appointment
Arrange your personal appointment with Dominik Amian and his team now. We will be happy to introduce you to all departments of the new flagship store in Kerpen during a private viewing. Learn more about our services here.